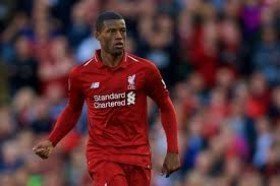 Barcelona is trying to start the squad renewal, or so, for the next season. The latest debate amongst the Board of Directors, the Catalonian sports media, and the fans: who to sign for the midfield, whether

Georginio Wijnaldum

or Thiago Alcántara. Who did Koeman ask for? Wijnaldum.

To understand the disagreement where there should be no discussion since Koeman is the manager and the one who should have the decision-making power, it is important to understand the fact that for the last ten years (since Sandro Rosell substituted Joan Laporta as the club president), the figure of the manager has been weakened by a tyrant board of directors, who have been managing the club as if it is a FIFA 'Ultimate Team' or a Panini sticker album where the goal is to have all the stars in the sticker book. 
Thiago obviously possesses the 'Barça DNA' since he surged from La Masía and played in the Barcelona first team during his early days in the elite. Thiago possesses the technique and creativity to develop Barcelona's characteristic passing game. Wijnaldum, on the other hand, is a more specific type of midfielder as he is more of an arrival 'box to box' with an incredible air tank to cover an important portion of the pitch. 
Even though it was a mistake by Sandro Rosell to transfer Thiago to Bayern back in 2013, when he called the Spaniard a 'reserve being sold for 25 million euros,' the reason why a part of the board wants to sign him now at 29-years old, is to sell the false notion that they place their trust in players from La Masía (now it's easy after he won the Champions League with Bayern!), when they have under-valued the youth academy for the last decade. It would be a similar move as the Cesc Fabregas transfer back in the summer of 2012.
The truth of the matter is that Koeman's request was Wijnaldum and the board is- once again, taking away the decision-making power away from the coaching staff, which is where it should be. Instead, the decision-making power of signings and transfers at Barcelona, relies on football ignorants such as Josep Bartomeu and his board, and unfortunately, has been this way for quite a few years now. Then they ask why the team losses 4-0 at Anfield, why the 2-8 takes place, and why Lionel Messi wants to leave. Koeman has coached Wijnaldum in the Netherlands national team and if he is asking for him, it's for a reason.
Written by Alfredo Rodríguez